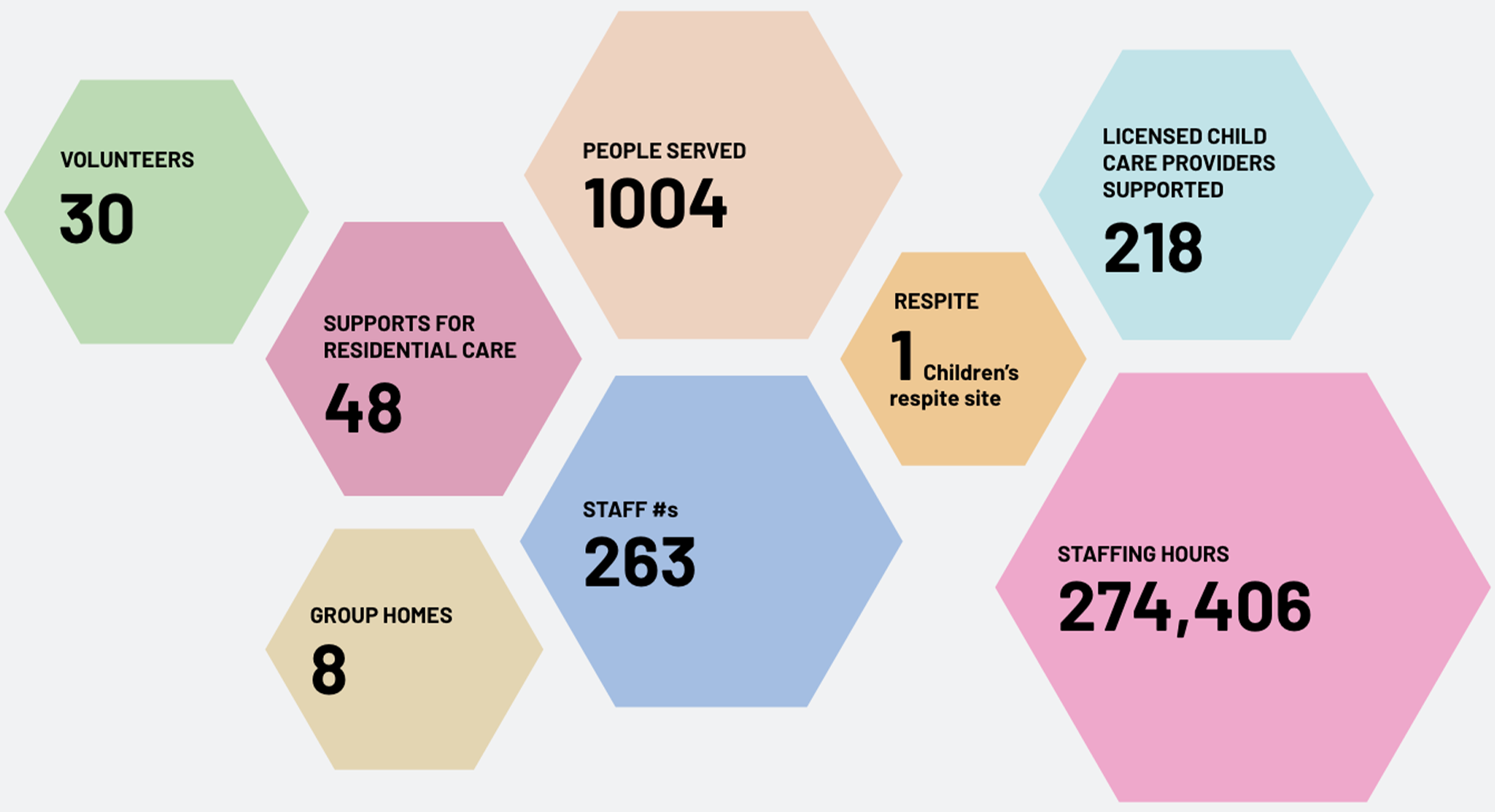 where the money comes from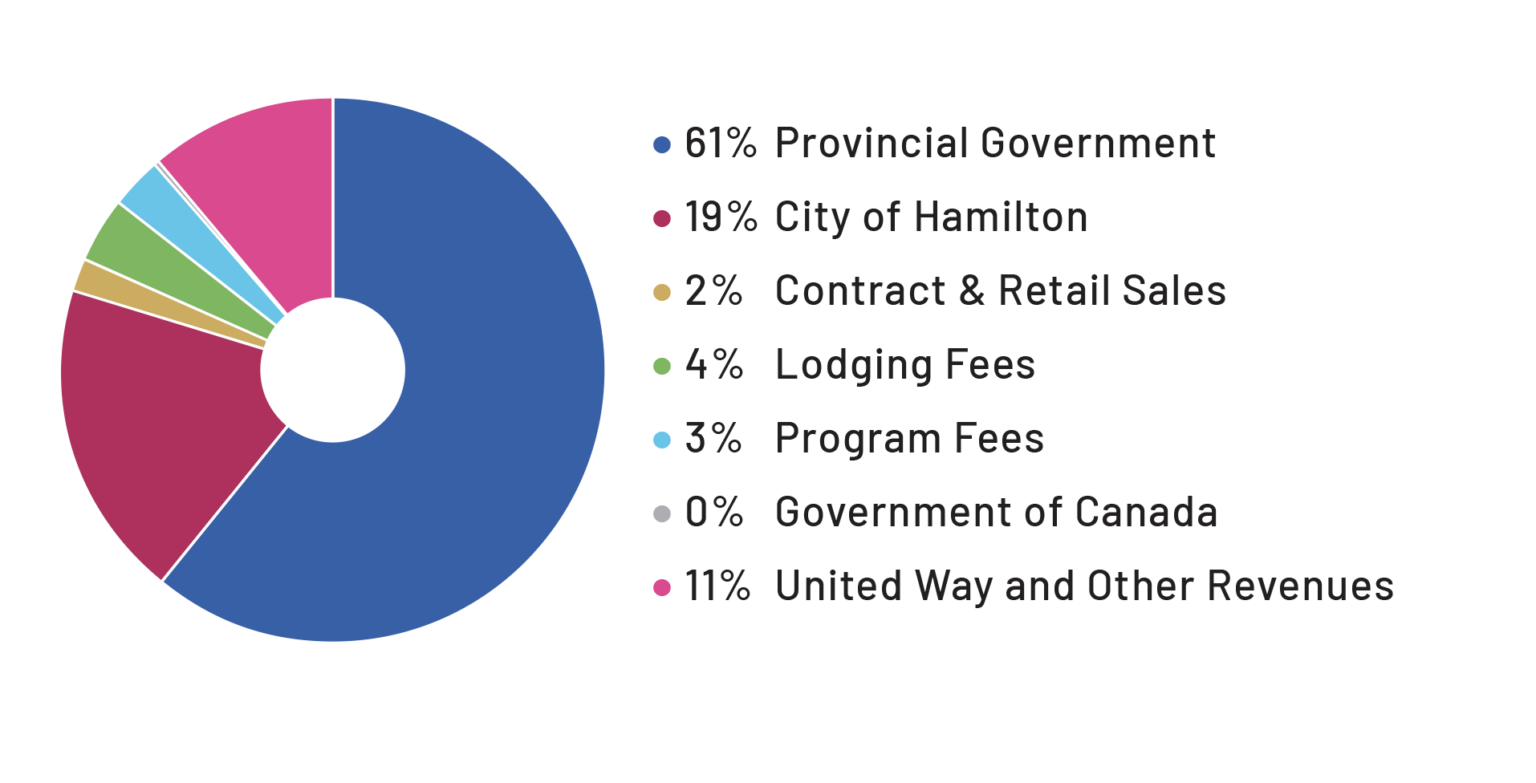 where the money goes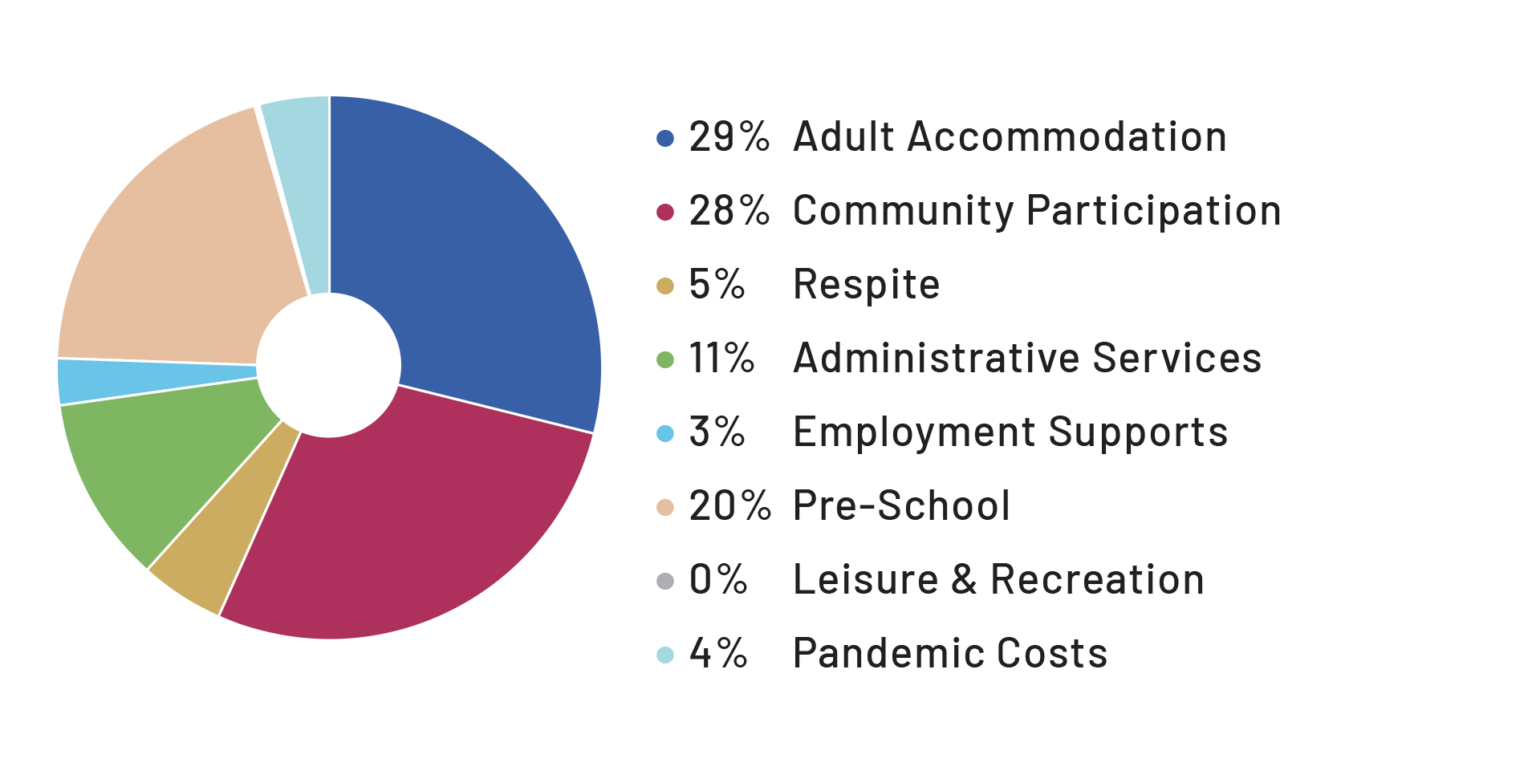 *Under Emergency Orders from the government of Ontario, Employees were required to select a single employer to work for during the pandemic employees who chose an alternate employer were placed on job-protected leave and not factored into our staff numbers.
With the easing of restrictions, we are seeing the return of several staff from job-protected leave, however, we remain well below our pre-COVID-19 contingent of staff. Returning employees will need to undergo additional learning to reintegrate after being off work for more than 2 years.
As with the previous reopening phases, there were factors we had taken into consideration, not the least of which is the health and safety of our employees and the people we support. One of the major concerns over the course of the pandemic has been managing our staffing levels. To date, we have had to be very selective in the programs we are able to offer due to the limited pool of staff available to work.

Download Financial Statements